Since moving to Barcelona, and living in what feels like a constant Summer holiday; we decided that this summer it would be fun to take a holiday into our previous lives: in Primrose Hill, London.  Some may think this strange and slightly left-field, perhaps even an odd choice to holiday in our old, normal life – but there's nothing like a fresh perspective to see everything in a different light.
Ultimately, we wanted to discover whether we would eventually want to move back to London, and so by visiting all our Primrose Hill haunts and favourite nooks and crannies, we decided to test the water once more…And so, a 'home from home holiday' in Primrose Hill it was.
The village of Primrose Hill itself doesn't have hotels, which actually keeps this gem of an area untouritsy and ironically, makes it all the more desirable.  Good old Air B' n' B offers apartments in Primrose Hill, which are ideal for families, and gives that authentic feeling of living and being a part of this beautiful village.  Great properties are 
here
, 
here 
 and 
here
.
Here's what we got up to on our Primrose Hill Home Holiday.
DAY ONE
A morning coffee at the "
Little One
" Coffee Shop, at 115 Regents Park Road is a must for me.  Being a real stickler for good coffee (aka being a sleep deprived mother), this place sells Monmouth coffee and the best cheese balls going.  From here, it's a short walk to
Primrose Hill Library
.  Depending what ages your children are, Rhyme Time at this local library is a perfect way to spend 45 mins.  (Aimed at under fives, it starts at 10.30am.)
It's another pootle to the top of Primrose Hill, to take in the incredible London skyline. Depending on how energetic you are feeling, a walk down to the bottom of the hill to the playground, or beyond to the centre of Regent's Park is a must.  I would recommend stopping for lunch in the park at the
Regents Bar and Kitchen
.
From here, you can continue walking to Oxford Circus and the West End.  Here, my favourite restaurants are the
Riding House Cafe
, or
Randall and Aubin
, both child friendly.  To finish off the afternoon head back through Regent's Park via the stunning Rose Garden and the East Playground, nearest to Camden. And for supper, head to the
Landsdowne Pub
on Gloucester Avenue for pizza and wine.
 DAY TWO
Head to Gloucester Avenue, and join the
Regent's Canal Towpath
.  An entrance to the towpath is located where Gloucester Avenue crosses the canal.  Bear left towards Camden Lock, and a short walk later, you will find yourselves in the heart of Camden.  The
Camden Lock Food Market
is a perfect place to stop for lunch- 
Cafe Chula
, an amazing Mexican restaurant, is a family favourite.  After lunch, take a boat trip on the
London Water Bus
.
 Once the boat takes you to past London Zoo (you can hop off here as well), it heads to Little Venice, where a drink at 
The Summer House
 restaurant is always much appreciated.  Afterwards, you can either walk the whole way along Regents Canal back to Primrose Hill, or opt for the Waterbus to take you home.
DAY THREE
A firm favourite is
London Zoo
, a short walk away from Primrose Hill – an ideal place to spend a day.  If you still have the energy afterwards, then
OKA
on Regents Park Road is great for Japanese food.  Otherwise,
 the Engineer Pub
, is also a good choice with kids as it had a garden at the rear.
 DAY FOUR
Kings Cross Pond
is a freshwater pool and art installation, and is another hidden gem in the middle of London.  It will only be around until the end of September, so hurry up and book it!  We had a wonderful couple of hours here.
Make the most of this newly regenerated area of Kings Cross, and visit Granary Square after the session at the pond, where the water fountains are ideal for the kids, leaving the adults to relax and enjoy all the culinary delights.  Two of my favourite restaurants there are
Caravan
 and
Dishoom
.
A stone's throw away from Granary Square is Kings Cross Theatre, currently showing its incredible production of 
The Railway Children
.  It is a sensational production of a well loved story and is highly recommended.
Head over to the 
Roundhouse
 in Camden.  This fabulous venue holds so many exciting events, and soon, the 
Apple Music Festival
 begins.  This is a free festival, and to apply for tickets you have to enter via the iTunes Festival App. Confirmed to play in September are Elton John, Britney Spears and Robbie Williams. All for free!  If you are not lucky enough to win tickets, then line up outside the venue, and if you are within the first few hundred, you will still gain access to the concert.
DAY SIX
If the weather is awful, or if you are simply too exhausted after all of these adventures, and need somewhere that allows you to sit and let the kids entertain themselves (as unbelievable as this sounds!) Then there are two soft play areas:  
Tree Tops
 or 
Swiss Cottage Leisure Centre
, (which also has rock climbing as well.)
To fill in the rest of your day, take a bus, walk, or train it to Hampstead High Street.  Here you can mooch around the shops, after which you can walk across Parliament Fields via the
playground
there, or alternatively visit 
Kenwood House
, a magnificent house set in acres of lands, which always hosts interesting events for families and children.
DAY SEVEN
Regent's park hosts its infamous
Open Air Theatre
, in the centre of the park until mid September.  This brilliant, family friendly theatre is worth seeing.  If this option is rained off, or not available, then try venturing further afield – Primrose Hill is perfectly located for further London exploring.  Head to Hyde Park to the
Diana Memorial Playground
, and boat around the
Serpentine
, or head to the
Serpentine Gallery,
a free art gallery in the middle of Hyde Park.
 Then head back to Primrose Hill for one last supper either at
 L'Absinthe
 for a great steak, or 
Lemonia
, a Primrose Hill institution for Greek food.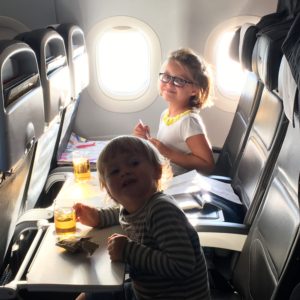 We thoroughly enjoyed our home holiday this summer in Primrose Hill, and it definitely made us fall in love with London all over again.  So, I hope you have as much fun as we did, and that you enjoy a taste of living the Primrose Hill life, even if just for a day.  And if you do decide to take our advice and try any of these recommendations, let us know… you might find a new treat that you could share with us!